The Furry Life – How to Make a Dog Live Longer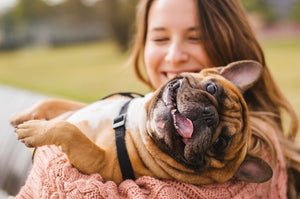 Dog ownership brings so much joy in our lives. Furry friends make a good companion and they provide unconditional love and more smiles than possibly be counted. There are pitfalls along the way and the undeniable fact that us, humans live longer than our dogs. This what brings most of furparent to tears. We cannot promise to beat the average 10-13 years dog lifespan but these are the tips to help ensure a longer and happy life with your pooch.
Develop a healthy diet for your dogs. It is a common-sense knowledge that a dog with a health weight is a dog with a longer life. When you raise your dog on a restricted calorie diet, which is about 25% less than normal amount of food, it is most likely to live an average of two years longer than dogs who were fed more. Also, keep in mind that the quality of food also plays a vital role. Stir away from generic meat byproducts, too much sodium, sugars and fillers. Obese dogs may look cute, but they are also more likely to develop heart disease and some joint or hip problems too.
Keeping your furry friend active and doing exercise is a key component to prolonging their life. This is of course, aside from giving them a proper diet. Exercise has been proven to balance their mood, lower stress and increase endorphins. Regular physical activity helps them maintain a healthy weight and keep the cardiovascular system in shape. A good, long walk with your dog will be beneficial to both of you.
One of an often-overlooked aspect in a dog's health is dental hygiene. We tend to forget to brush their teeth on a regular basis. Poor dental hygiene can lead to plaque and gingivitis. If not given proper attention, it may worsen and eventually lead to periodontal disease. This is a bacterial infection in their mouth and has been linked to heart disease and organ damages.
Aside from keeping their body in shape, it is important to do the same for their mind. Like humans, dogs also thrive mental stimulation to keep their emotions at a happy state. When they are bored, they can also get depressed and anxious. This may cause to make them ill. Keep them busy with some training activities, games, run and some one-on-one attention and quality time. It will not only help their state of mind but will also keep your bond stronger.
No matter how your dog projects a good picture of health, it is still important to schedule him for a vet visit at least once a year for a general checkup. When you stick with a regular preventive care routine, you are giving your pooch the best shot at a longer, healthier and happier life.
Consider each time with your furry friend as precious as it can be. As a responsible pet owner who wants nothing but to spend more years with their dogs, it is just but expected to maintain healthy habits that will surely benefit your pet. Keep your dog healthy, active in mind and body, and savor each moment with them. Nothing beats the bond with your best friend. The longer they live, the happier you can be.