How to Help Your Dog Adjust to a New Companion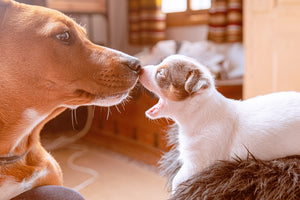 Have you been contemplating on getting a new dog in addition to the one you have? Although getting another dog may help give more life to your older dog as he will now have a companion to play with and entertain each other. However, at the same time, it may be difficult for some to accept the new dog. Regardless of the situation, it will take time and the proper steps to help both get adjusted to each other. Read on to see what you can do to help your older dog adjust to the newcomer.
Introductions
In most cases, dogs normally will get along with each other. It is common for the older dog to growl or ignore the younger puppy to show the newcomer that he is the boss and that he was there first. In most cases, the newer dog will instinctively learn to respect the older dog. It usually won't get more severe than the growling and snapping, so you don't need to interfere unless it seems like one dog will injure the other. If the younger dog is more aggressive or does not get along with the older dog, then you will probably need to spend some time training the puppy.
Help Them Bond
One great way to help the dogs bond is to take them out for a walk together. When you show your leadership while taking your dogs out for a dog, you help them both see that they need to listen to you. They will see that they both see you as the big boss in the house. Try to also make sure that when the younger dog is around that the older dog experiences good things. If you tend to scold the older dog or ignore him while the younger one is around, it can cause resentment. Make sure to reward them with treats when they are calm and respectful around each other.
Be Fair
Try to make sure not to make the older dog jealous. Try not to show extra favoritism to the new dog. Spend quality time alone with your older dog so that he doesn't feel that he is being replaced. You may also need to consider give them separate rooms or places where they can eat and sleep so that they don't interfere with each other. It may also be a good idea to provide them with separate water and food bowls.
The Takeaway
It will take time and patience on your part to get the two dogs to adjust to each other. In most cases, it will work out fine and having a second dog in the family will do more good for everyone!
---
Also in Pet Care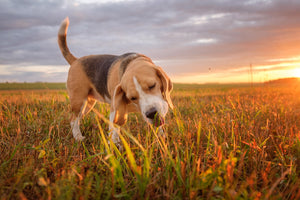 Dogs eating grass is a common behavior that has been observed in different breeds of dogs. This habit is often linked with different possibilities with little to major discomforts after consuming it. Therefore, understanding the reasons behind this behavior and knowing how to help 
your dog
 is crucial for 
dog parents
. Here are four possible reasons for grass eating: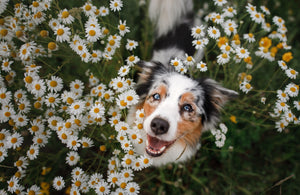 Spring is finally here, and as a dog owner, it's important to make sure your furry friend is ready for the season. With a little bit of effort, you can help your furry friend transition smoothly into the spring season. 
Here are seven dog care tips to keep in mind: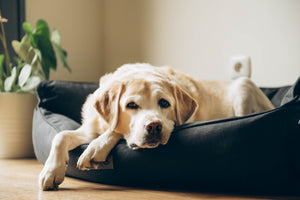 As a dog owner, it can be heartbreaking to watch your furry companion struggle with arthritis. Arthritis is a common condition in dogs, particularly as they age, and can cause pain, stiffness, and difficulty moving. However, with the right care and management, you can help your dog live a comfortable and happy life. Here are six ways to care for a dog with arthritis: