How to Choose the Right Supplement for Your Dog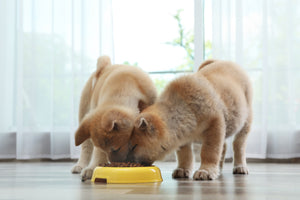 Dogs go through a lot of changes as they grow and so do their nutritional needs. Ensuring that your furry friends have the proper amount of nutrition now & according to their needs will go a long way to keeping them happy & healthy for the years to come! Just like humans, dogs need to replenish their nutrition on a daily basis even if they seem to be healthy.
Unfortunately, a lot of the nutrition our dogs need may not be easily obtained through the foods they eat or absorbed properly into their body. That is why supplements are a great way to ensure that your dog is getting the nutrition is needs to live a long healthy life. However, although supplements are great and all for your dog, it's also important to consider a few factors before giving it to them. So what is there to look out for? Here are 3 points to consider:
1. Dosage Levels
Like with anything, too much can cause harm. Even excessive amounts of certain vitamins can cause illness and/or even death for your dog. Yikes! If you notice any signs of loss of appetite, vomiting, or drooling, it may be a good idea to check asap with your vet. Checking in with your vet first can also help you gauge how much your dog - in relation to his age, weight, & health - needs to prevent over dosage.
2. Supplements Are Not a Cure-All
If you think, as a dog mom or dad, that as long as you're giving your dog supplements, it's okay to give whatever to your dog to eat then you are absolutely misleading & fooling yourself. Supplements - no matter how good - will not make up for the cheap & low quality pet foods you give. It is much better to invest more in feeding your dog a healthier diet than trying to use supplements to make up for what your dog is lacking. Just like humans, you can eat junk food all time and then take supplements in the hopes that you can stay healthy - it doesn't work that way. Supplements work together with a good diet to keep your fur buds happy & healthy.
3. Effective for Soothing Joint Pain
Is your beloved dog mostly laying down or hesitating to climb stairs and go for a walk? Then perhaps he's dealing with some kind of joint issue. Keeping a stash of Glucosamine & Chondroitin handy can provide significant relief for our dogs & soothe their achy limbs. Petaxin Hip + Joint Support includes those veterinarian recommended ingredients & their chews are beef flavored - so it's more than a chew, it's also a treat for your dogs!
---
Also in Pet Care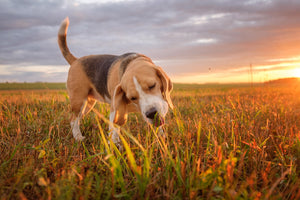 Dogs eating grass is a common behavior that has been observed in different breeds of dogs. This habit is often linked with different possibilities with little to major discomforts after consuming it. Therefore, understanding the reasons behind this behavior and knowing how to help 
your dog
 is crucial for 
dog parents
. Here are four possible reasons for grass eating: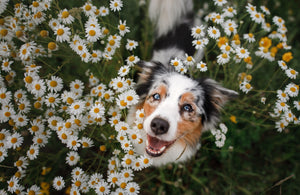 Spring is finally here, and as a dog owner, it's important to make sure your furry friend is ready for the season. With a little bit of effort, you can help your furry friend transition smoothly into the spring season. 
Here are seven dog care tips to keep in mind: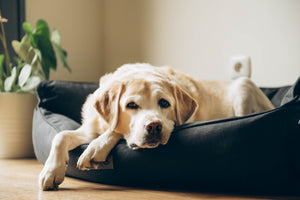 As a dog owner, it can be heartbreaking to watch your furry companion struggle with arthritis. Arthritis is a common condition in dogs, particularly as they age, and can cause pain, stiffness, and difficulty moving. However, with the right care and management, you can help your dog live a comfortable and happy life. Here are six ways to care for a dog with arthritis: